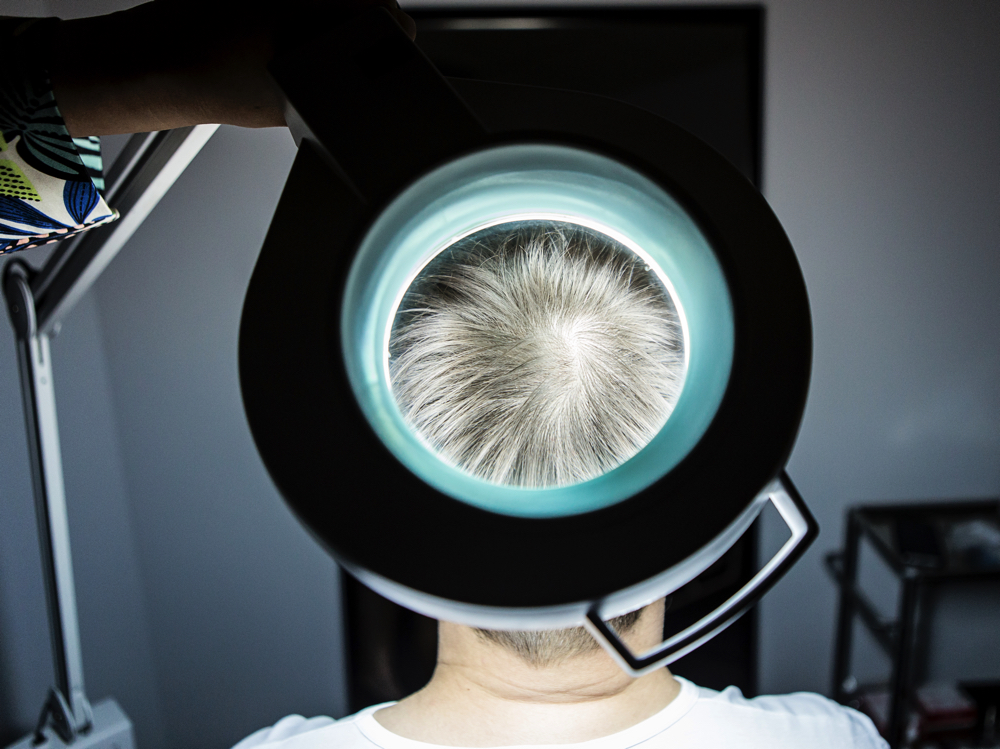 It is sometimes said that 'hair is the barometer of health', and hair can certainly be a reflection of an individual's lifestyle, indicating the stresses, tensions and variations in the body's systems.
Hair and scalp issues including hair loss, can affect people at anytime in their lives.
This can be quite distressing, especially when medical advice from GPs seems incomplete.
The causes of these problems can be due to poor nutrition, stress, illness or genetically inherited.
But you may consider that a scalp or hair condition is something that you would not wish to trouble your doctor with.
How can a HairPhysio help?
The HairPhysio is a clinical Trichologist practice. Trichologists are highly trained health professionals who provide treatment for people suffering from hair and scalp problems arising from things like poor nutrition, illness, genetics and ageing.
Their aim is to improve a person's hair and scalp by using a variety of treatments to restore hair and scalp health or to lessen the effects of any further problems.
As a certified hair and scalp clinical specialist, the trichologist will understand your concerns and will usually be able to help.
The practice is dedicated to providing expert advice and treatment for all types of hair loss and scalp problems, as well as hair problems ranging from chemical damage to simply dull, dry, 'difficult' or limp hair.
We understand the distress that various hair issues can cause and our experts have an honest and ethical consultancy approach, which will ensure you get the right diagnosis and treatment and have the best experience.
The commonest problems we see in consultations include.
Hair Issues
Telogen Effluvium
Reduced Hair Volume (possibly from Thyroid Dysfunction or Low Ferritin, and nutrition)
Female pattern hair loss
Psychological related loss
Problems related to Hair chemical services (hair straightening, colouring, perming, relaxing)
Side effects of medication including Chemotherapy
Loose Anagen Syndrome
Alopecia Areata
Traction Alopecia
Traumatic & Cosmetic Scarring Alopecia
Frontal Fibrosing Alopecia
Trichotillomania
Scalp Issues
Seborrheic  Dermatitis
Psoriasis
Pityriasis Amiantacea
Dandruff
Neurodermatitis
Contact Dermatitis
Lichen Simplex
Rosacea & Folliculitis
Tick Bites & Ringworm
If you would like an appointment with The HairPhysio in our West Leederville clinic please see the Private Consultation page.
If you are not able to visit the clinic we do offer an online service called VITO. Please see VITO Consultation page.