Regrow Hair with Science
Laser hair growth treatment, (also known as Laser Phototherapy– LPT), the most powerful and effective treatment for hair loss, is exploding on the market with the introduction of Theradome.
With its world-class advanced laser hair growth technology, the FDA-cleared Theradome LH80 PRO is recommended by prominent medical clinics and high-end salons from all around the world.
Multiple clinical trials prove that our powerful Theradome helmet is one of the safest and most effective hair loss treatments available.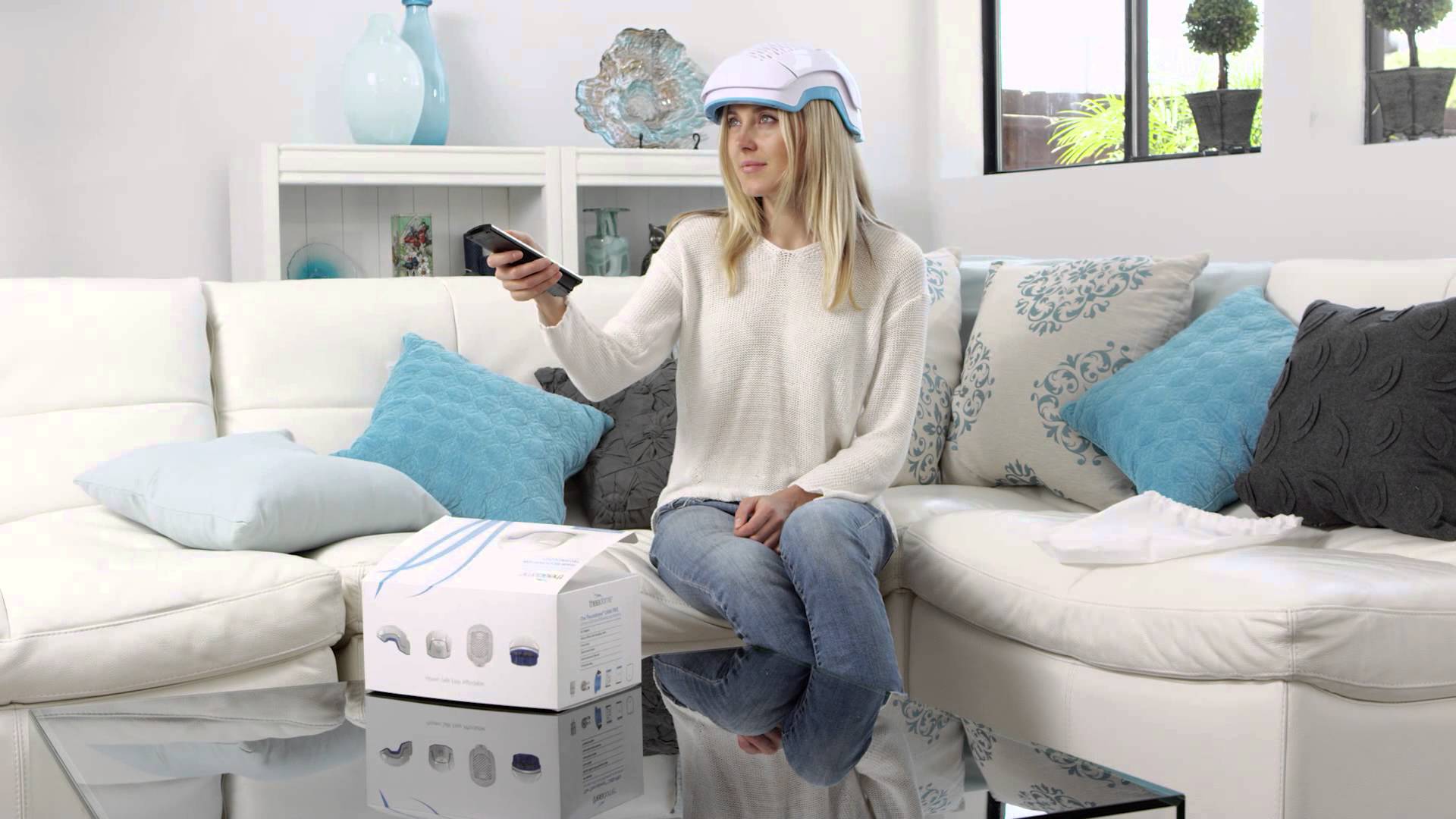 Effortless and Convenient Laser Hair Growth Treatment
We offer you the scientific brilliance of the Theradome laser helmet, which results from decades of laser hair growth technology research conducted by experts. Previously solely available through medical clinics, you can now enjoy the clinical strength results of laser hair growth treatment in the privacy of your own home. The Theradome helmet requires no prescription, nor does it involve medication that may trigger harmful side effects with far-less powerful results.
Thicker, Healthier Hair for Less Money
Dealing with hair loss can be frustrating and can also severely impact your financial budget. Although hair transplants can are an effective hair growth treatment, they cost almost $10,000 on average and usually require a second surgery. Oral and topical drugs, which are far less effective than laser hair growth treatments, become a recurring, monthly expense that can quickly add up over the years.
Designed to fit your budget, our Theradome laser helmet is a one-time, affordable purchase of $1695 and is built to last you a lifetime with up to 6,000 hours of laser hair growth treatment time.
Laser Hair Growth Technology
Theradome has fused prodigious science, technology and medicine to finally solve the problem of hair loss with an elegant, simple device: a hair helmet that harnesses the power of laser light with the click of a button, accomplishing a scientific feat that is leading a worldwide revolution in the hair restoration industry. Recommended by premier hair experts, available over-the-counter, designed for use at home and affordable for all, the next-generation Theradome LH80 PRO is designed to simplify your life while providing you with the ultimate solution to hair loss. The sooner you begin, the faster you'll see results!
The Theradome™ Hair Helmet Provides Next-Generation, Clinical Strength Laser Hair Technology for Safe, Effective Laser Hair Growth Treatments at Home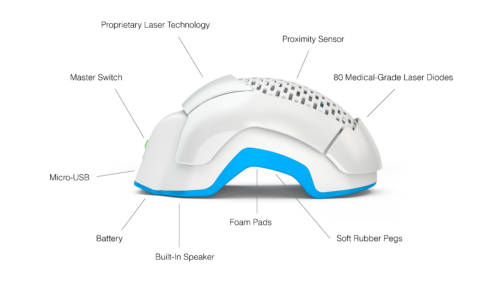 How Does Laser Hair Growth Therapy Work?
The Savvy Science Merged in Four Brilliant Principles
The Theradome™ LH80 PRO brings you the world's most advanced technology to enjoy from the comfort of your own home. Unlike Light Emitting Diodes (LEDs) devices, our laser light targets the stem cells at the base of hair follicles. This allows the formation of a new photonic pathway that can restore hair to a healthy state. Our one-of-a-kind laser helmet was engineered based on four crucial scientific criteria, which together provide the most powerful and efficacious laser hair growth therapy out on the market.
1: Effective, Coherent Lasers
Only lasers produce coherent light, meaning their light waves are aligned and traveling in synchronicity. Laser light is needed to penetrate the scalp at a depth of 3 – 5 mm and reach the base of a hair follicle. No other light source (i.e. – LEDs) can achieve this. By treating the base of hair follicles, our proprietary cold laser technology ensures the mitochondria of hair cells is stimulated. The mitochondria then produce cell energy that is harnessed by hair follicles.
2: The Power of Red Light
Penetrating a treatment area at the appropriate depth with subsequent energy absorption is crucial for the success of Laser Phototherapy (LPT). Different wavelengths of light will result in distinct laser energies, which enter human tissue at various depths. However, hair follicles can only absorb coherent laser light at a wavelength of 678 ± 8 nanometers (nm). The Theradome's 80 proprietary lasers harness the power of red light at an optimized wavelength of 678 nm, which is ideal for clinical strength hair rejuvenation.
3: Optimal Energy Dosage
Just like a medicine dose, a high-quality LPT device should ensure hair is treated with the correct energy dosage – otherwise treatment will be ineffective. According to the Swedish Laser Medical Society, delivering an optimal energy density to the scalp during treatment will trigger the proper cellular response of hair follicles for hair restoration. The Theradome LH80 PRO laser helmet strictly adheres by these guidelines, hence ensuring strong therapeutic effects that improve the density, health, and overall quality of your hair while accelerating its growth.
4: Maximum Therapy with Minimal Time
With our potent coherent laser light, our 678-nm wavelength optimized for hair growth, our ideal energy density and our full-coverage scalp design, the Theradome LH80 PRO is fully armed to rejuvenate your hair. A treatment time of 1200 seconds, or 20 minutes, will ensure laser light reaches the base of your hair follicles with the required energy dosage. Anything less than 20 minutes will fall short of an optimal energy density, which will in consequence not reach the base of a hair follicle and fail to induce stimulation.
We recommend at least two twenty-minute sessions per week.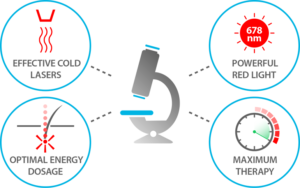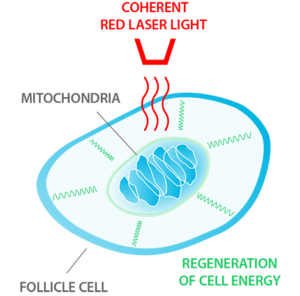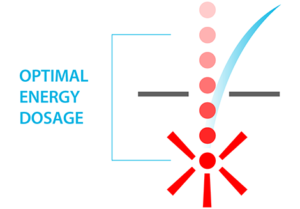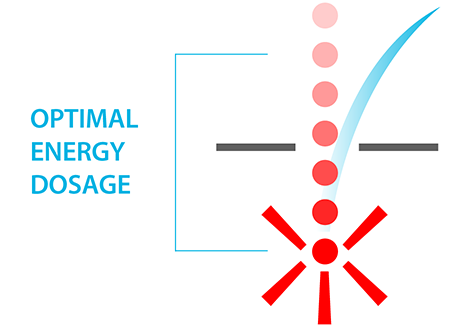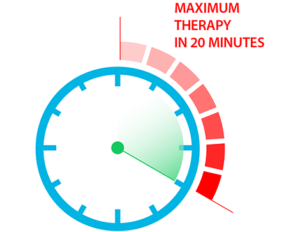 Establishing Your Suitability for Theradome Laser Hair Growth Treatment
Check that you are a good candidate for Laser Phototherapy (LPT) by answering the following questions:
What is causing your hair loss?
While male and female pattern baldness are genetic, hair loss sometimes points to an underlying health issue. These can include diabetes, thyroid problems, and cardiovascular issues. So before looking into LPT, it's important that all causes of hair loss are properly diagnosed by a hair loss specialist.
How far along is your hair loss?
The American Hair Loss Association has plenty of information on measuring hair loss patterns for both women and men. Are there shiny spots on your scalp? If so, LPT alone is not the answer to your hair loss. However, undergoing a hair transplant and reinforcing its success with LPT is still a viable option for you.
Do you have any medical conditions?
Both the safety and effectiveness of LPT are yet to be determined for those with some medical conditions. These include pregnant women and patients with a scalp cancer diagnosis. Before starting treatment, consulting your physician to determine whether Laser Phototherapy is safe for you is important.
Are you on hair loss medication?
Some studies have shown that laser hair therapy has the potential to increase its efficacy when implemented with other hair loss therapies, such as medications, supplements, and antifungal shampoos. Remember it's always best to consult a physician when adding LPT treatments to your existing hair loss regimen.
What is your current scalp regimen?
Experiencing hair loss often comes hand in hand with inflammation, and can also be associated with fungus. Addressing both of these issues will lead to a much more successful course of LPT. Speak to a pharmacist to ask for advice on products with ingredients which will help with remedying these two problems.
What about hair restoration surgery?
Integrating Laser Phototherapy sessions into your upcoming hair transplant can significantly reduce resulting hair loss and inflammation after the procedure. The same goes for pre-surgical patients. LPT will promote better cell health and prep your scalp for the operation, thus increasing its chances of success.
Who Are Theradome
Theradome™ is a medical therapy company located in Silicon Valley focused on developing the world's most technologically advanced Laser Phototherapy (LPT) devices along with complementary, superior scalp products. The company is committed to restoring health and confidence in people all around the globe by bringing affordable, clinical strength hair rejuvenation therapies into the home.
They are revolutionising the hair restoration market by raising its standards of performance and innovation while partnering with top leaders in the industry. They rely on the scientific laws that govern Laser Phototherapy and optimum scalp health restoration to offer customers superior products that are clinically proven to be safe, effective, and for a fraction of the cost. Their at home, innovative hair growth products combine power, convenience, and affordability with a simple brilliance that is unique to Theradome.
Theradome believe that high quality, compassion, and integrity always come hand-in-hand.